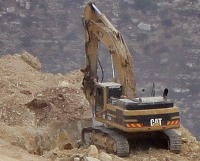 The Caterpillar Tractor Company is the number one target of the global Boycott, Divest, Sanction (BDS) movement. The company is targeted for divestment because it provides bulldozers to the United States government that are then re-sold to the government of Israel and utilized by the Israeli Defense Forces (IDF). BDS literature is filled with accusations that Caterpillar bulldozers are tools of a large scale, systematic campaign to destroy the homes and property of Palestinian families. Investigating these accusations, we think the facts tell a quite different story.
Suicide bombings and home demolitions
For several years Israel maintained a controversial policy of demolishing the homes of suicide bombers as a form of deterrence. Suicide bombers were frequently teenagers who were told of financial incentives for their families for their acts, including funds for family homes. Israel abolished this policy in 2005 (New York Times 2/18/05). To the best of our knowledge, no such demolitions have occurred since then.
Demolition of illegally constructed structures
The government of Israel requires building permits for residential construction and demolitions are sometimes mandated for illegal construction. These demolitions have averaged less than 200 per year in recent years. Some of the structures are temporary structures, sometimes converted shipping containers and other structures without normal residential requirements such as plumbing. Because of the sharp focus on this issue Israeli policy is to keep such demolitions at a minimum (Israel Suspends Demolitions September 2011).
The Palestinian Housing and Construction Boom
Absent from the BDS narrative is the construction boom currently underway in the West Bank. In 2011 over 33,000 housing units were constructed for Palestinians, more than were constructed in Israel in 2010. 25% of total housing units in the West Bank and Gaza Strip have been built since 2007 (Building Boom in West Bank, Ramallah Building Boom symbolizes West Bank growth, Palestinians building new airport in West Bank). Also under development is the Palestinian Authority's first planned city, Rawabi , a $700 million project with housing for 40,000 Palestinians. Rawabi is being designed as a high tech center, one of the industries fueling economic growth for Palestinians. The photo below is of the Rawabi construction project underway (note the brand of construction equipment being used):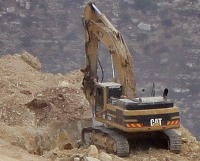 The photograph below was taken at a recent event at the Caterpillar dealership in Ramallah to celebrate the purchase and delivery of Caterpillar equipment to a local Palestinian government agency: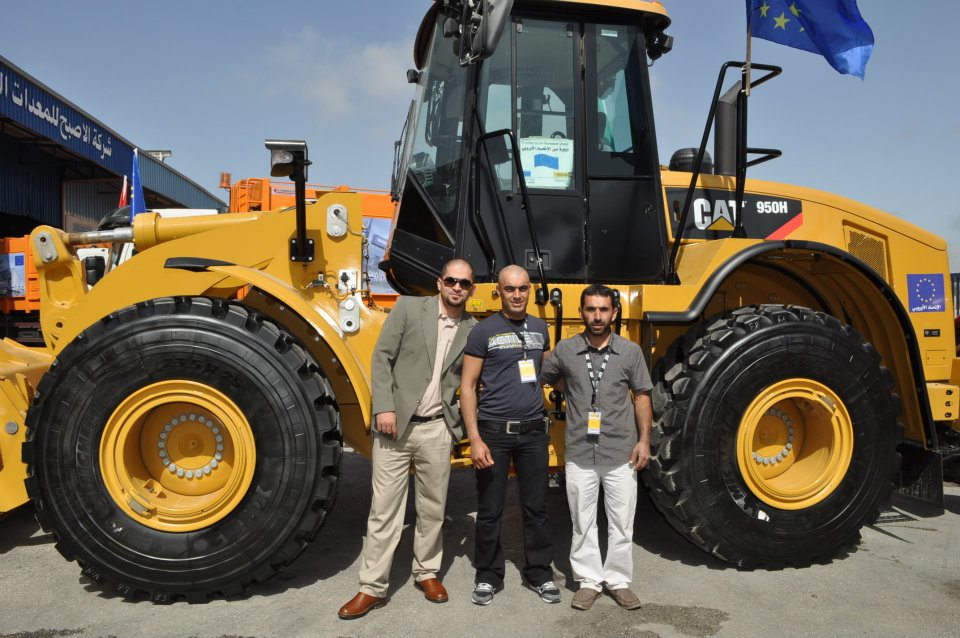 We urge you to visit the website of the Palestinian Caterpillar dealer, Palestinian Tractor, and read about the vision and excitement of Palestinians as they build their future.
Summary
A visitor to the West Bank today is much more likely to see Caterpillar equipment being used to build homes and essential infrastructure for Palestinians than to witness demolitions. There is no evidence of a systematic campaign to deprive Palestinians of places to live. If there is a secret Israeli plan to do so, it is a spectacular failure.
While the idea of divestment of Caterpillar stock is a focal point of BDS advocates, Palestinian construction contractors have no apparent issue purchasing and using Caterpillar equipment, and we know of no effort on the part of the Palestinian Authority, Palestinian construction companies, or Palestinian construction workers to boycott Caterpillar products. Why then, should the PCUSA divest their Caterpillar stock?